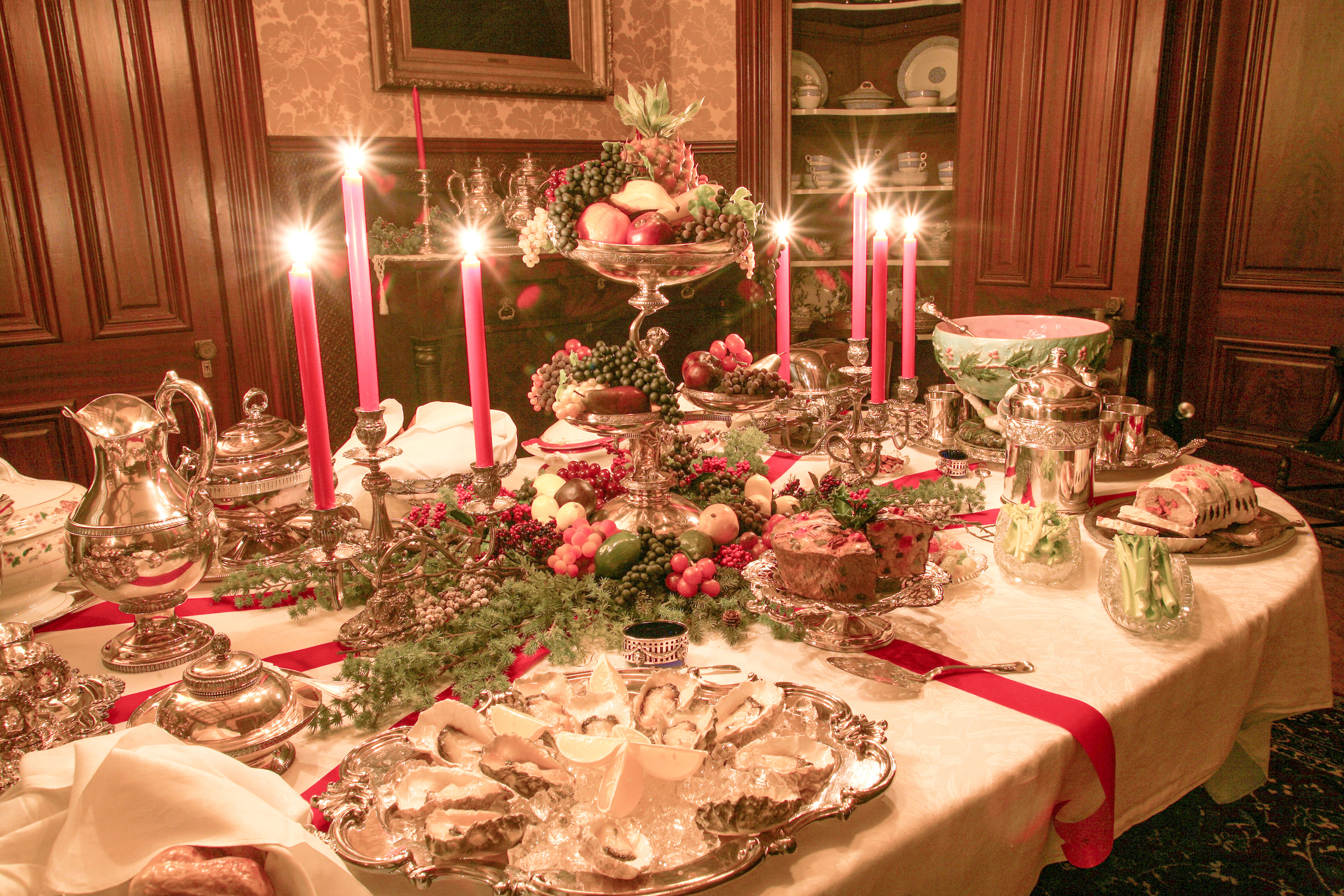 Victorian
Home for the Holidays
Join in the glittering holiday cheer and grandeur of a bygone era
Select Saturdays & Sundays
December 2 & 9 | 11 AM – 7 PM
December 3 & 10 | 11 AM – 3 PM
Get your tickets to experience the opulence of a true Victorian Age celebration!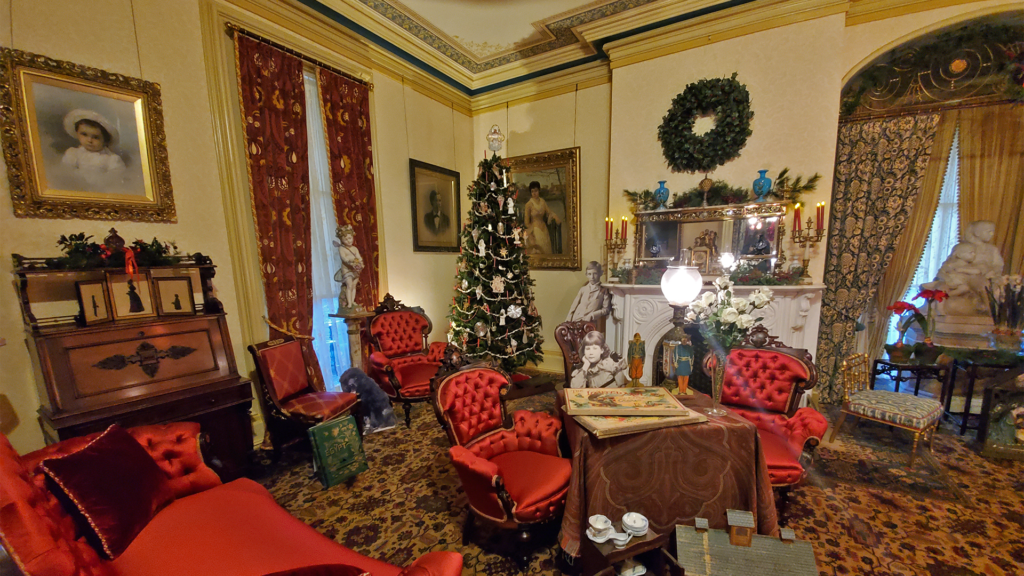 Welcome to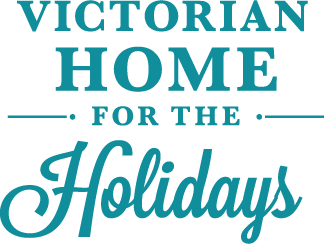 Enjoy the timeless elegance and pageantry of the Dousman Family Mansion adorned for the holidays!
Experience the magic of a Victorian holiday celebration of Villa Louis. In an era where "more was more", the Dousmans lived a life of wealth and privilege in their stunning mansion along the banks of the mighty Mississippi River. Bedecked and bedazzled, one of the most authentically furnished Victorian homes in America welcomes you to the Christmas traditions the family held dear. From the festive music played on the family's gorgeous Steinway piano to the delicious aromas wafting from the historic kitchen, you'll get a glimpse into the lavish lifestyle of the Wisconsin dynasty who lived here for generations, beginning in 1871.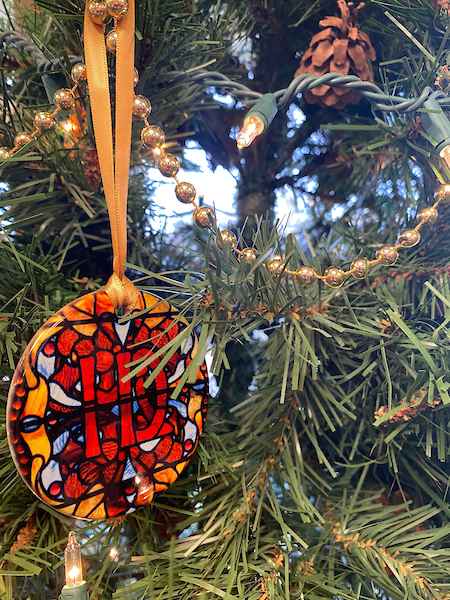 Opulent Decorations
An elaborately-decorated tree in the parlor, fine stockings in the sitting room, lush garlands, greens and more. A lavish table set with the finest crystal and china, ready to welcome friends and family from near and far. Villa Louis captures the true magnificence and splendor of the affluent in the Victorian era.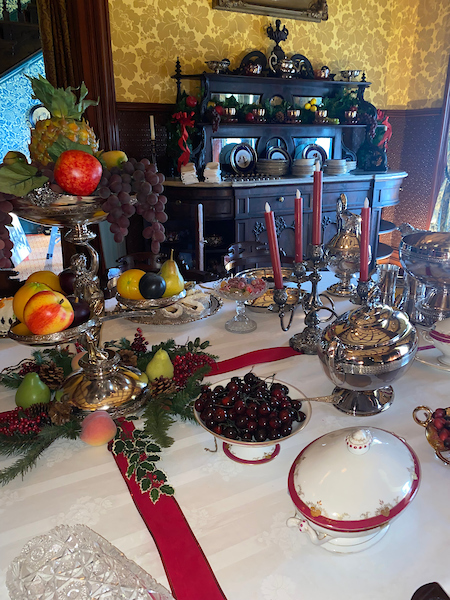 Holiday Cheer
The mansion is richly adorned for the season just as it was back in 1893. The home beckons you to join in the celebration as you learn more about the treasured family traditions of the Dousman family, from sumptuous furs in the guest bedroom to the gift baskets Mrs. Dousman created for the less fortunate in their community.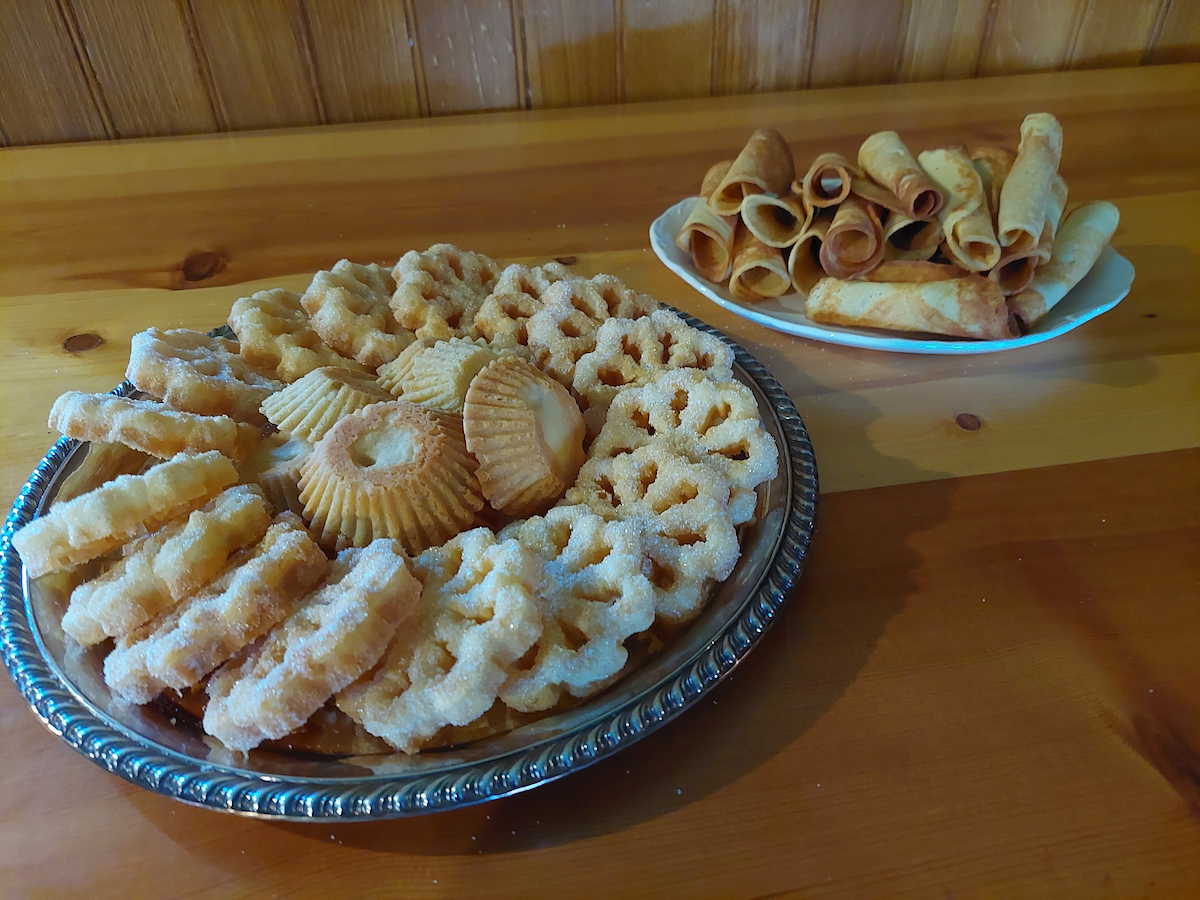 Delightful Delicacies
Your nose will lead you to the mansion's historic kitchen where servants once cooked for the family. You'll be treated to hot cider or cocoa and delicious baked goods made on an authentic wood stove. Prepare to be regaled by the details of the sumptuous, over-the-top holiday feasts hosted by the family.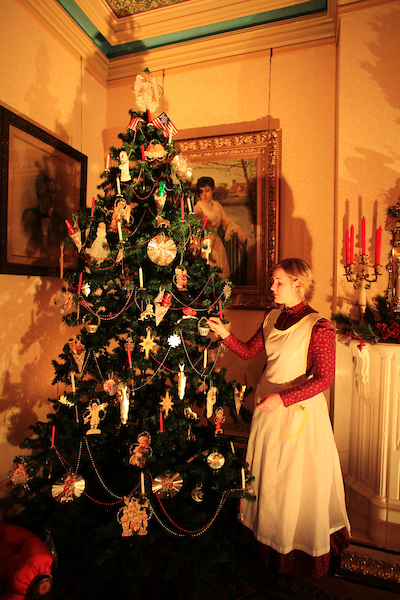 Victorian Customs
The Dousman's German Catholic heritage influenced their holiday traditions and as you tour this grand home, you'll recognize many that are still celebrated today. You'll also explore several Victorian era customs that reflect the grandeur and extravagance of a true gilded age.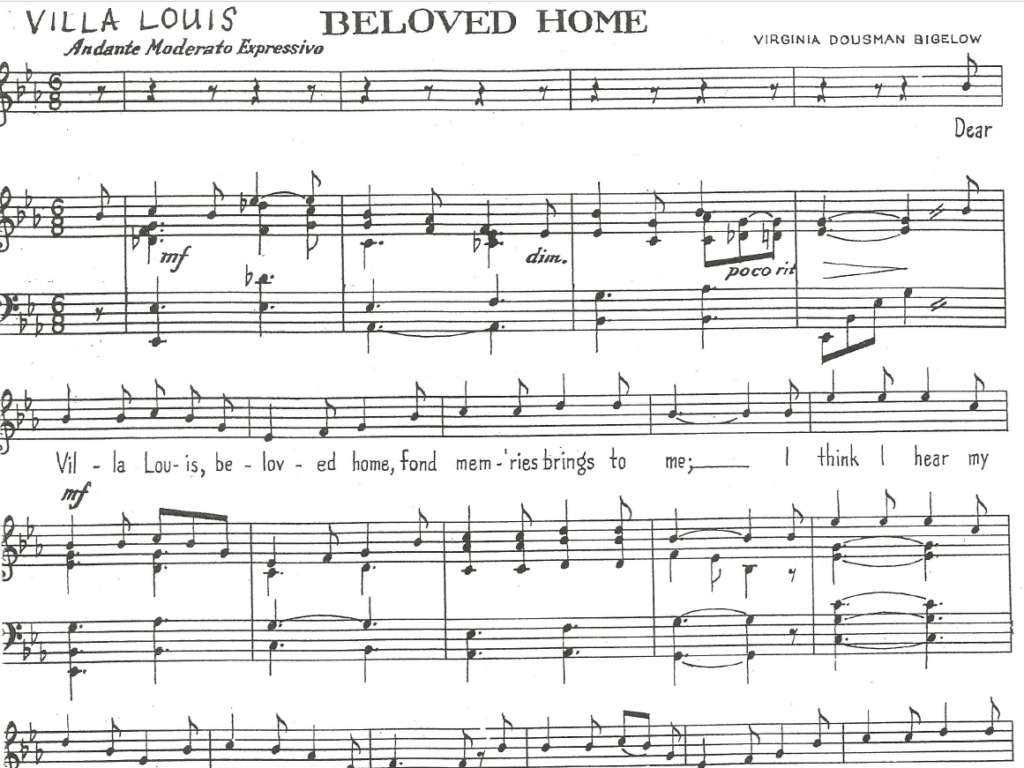 NEW THIS YEAR!
Beloved Home
written by Virginia Dousman
New this year is your chance to listen to this original piece of music composed by accomplished artist Virginia Dousman. Audible from your first step into the mansion the melancholic song will be played on the Steinway piano during your tour.
Tickets on sale now to enjoy holiday cheer
Tickets on sale now to enjoy the extravagance of a Victorian holiday!
Select Saturdays & Sundays
December 2 & 9 | 11 AM – 7 PM
December 3 & 10 | 11 AM – 3 PM